Full Service Florists in Abbotsford, BC
Unforgettable Florals for the Moments & People That Matter Most in Your Life
Everbloom Designs specializes in exceeding expectations with fresh florals sourced from local growers, beautiful designs by our floral design artisans, and an unparalleled level of service.
Abbotsford Florist | Everbloom Designs
Say Anything You Want

With Flowers
The team at Abbotsford's newest floral design studio is ready to help you celebrate life's happy moments. We offer a source of comfort and support at times of loss, and to help let someone special know you're thinking about them.
Flowers for all Occasions
Birthdays, anniversaries, newborns, just because, and more
Sympathy Flowers
A tribute to our loved ones and a source of comfort for the grieving
Wedding Flowers
Bouquets for the bride & bridesmaids, boutonnieres for the groom and groomsmen
Everbloom Designs | Abbotsford Floral Design Studio
See What our
Amazing Clients Have to Say
We absolutely love what we do and are so grateful for the kind words we receive from our community. We feel truly honoured every time you chose us to create floral designs for the special moments in your life!
Everbloom Designs | Flower Delivery Abbotsford
Shop From the Comfort of

Wherever You Want
Please know that while shopping online, if you have a special request we will happily customize your order (778-880-1688). And if you're stuck for inspiration, select A Designer's Choice and let us be inspired for you!
Florists Abbotsford | Everbloom Designs
Everblooms'
Floral Design Team
Everbloom Designs is the fulfillment of our dream to offer the very best floral design services in the Fraser Valley.
We are dedicated to creating designs that reflect the heart of each occasion and
strive to provide an environment that's warm and inviting for our community,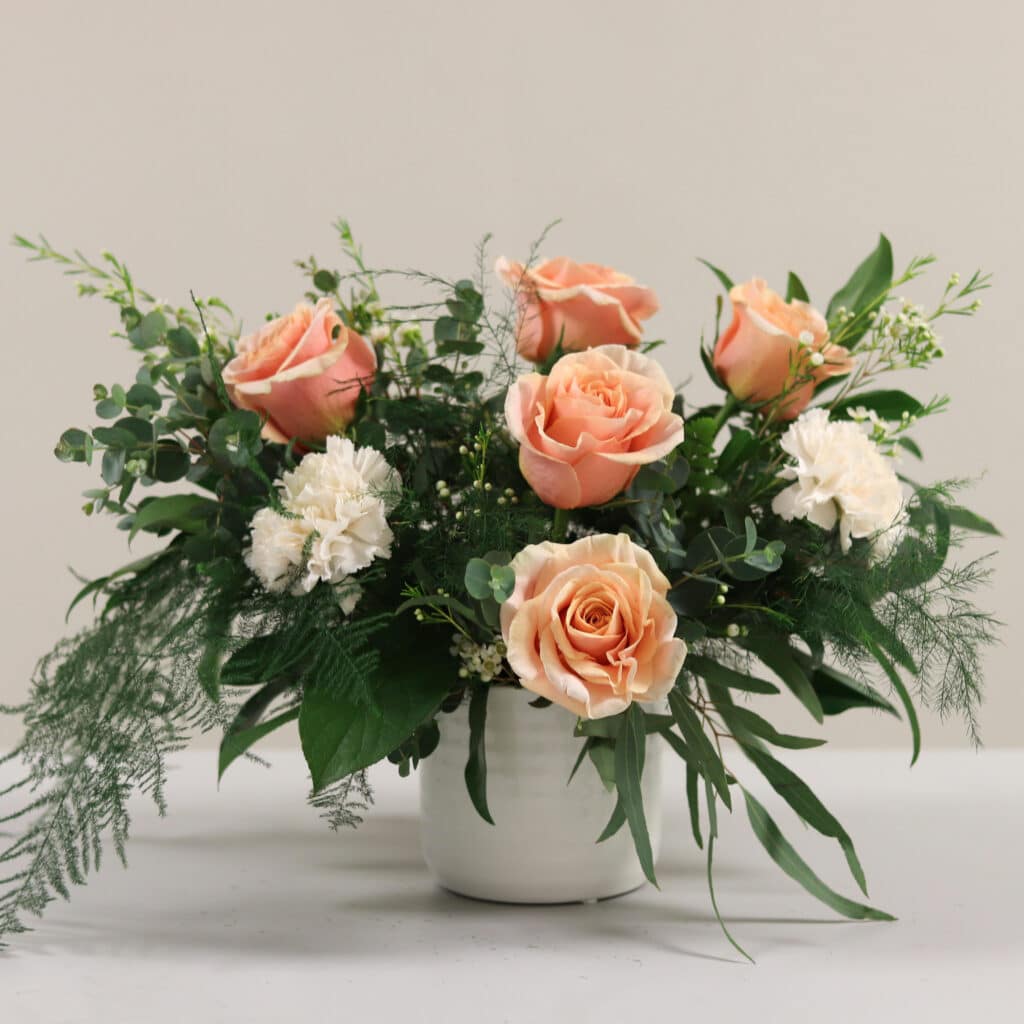 Keri
Keri has a background in Business Management and discovered a love for floral design. She pursued an education through the Floral Design Program at UFV. She inspires everyone around her and encourages her team to be creative. Keri looks forward to creating a warm and positive environment for her team and the community.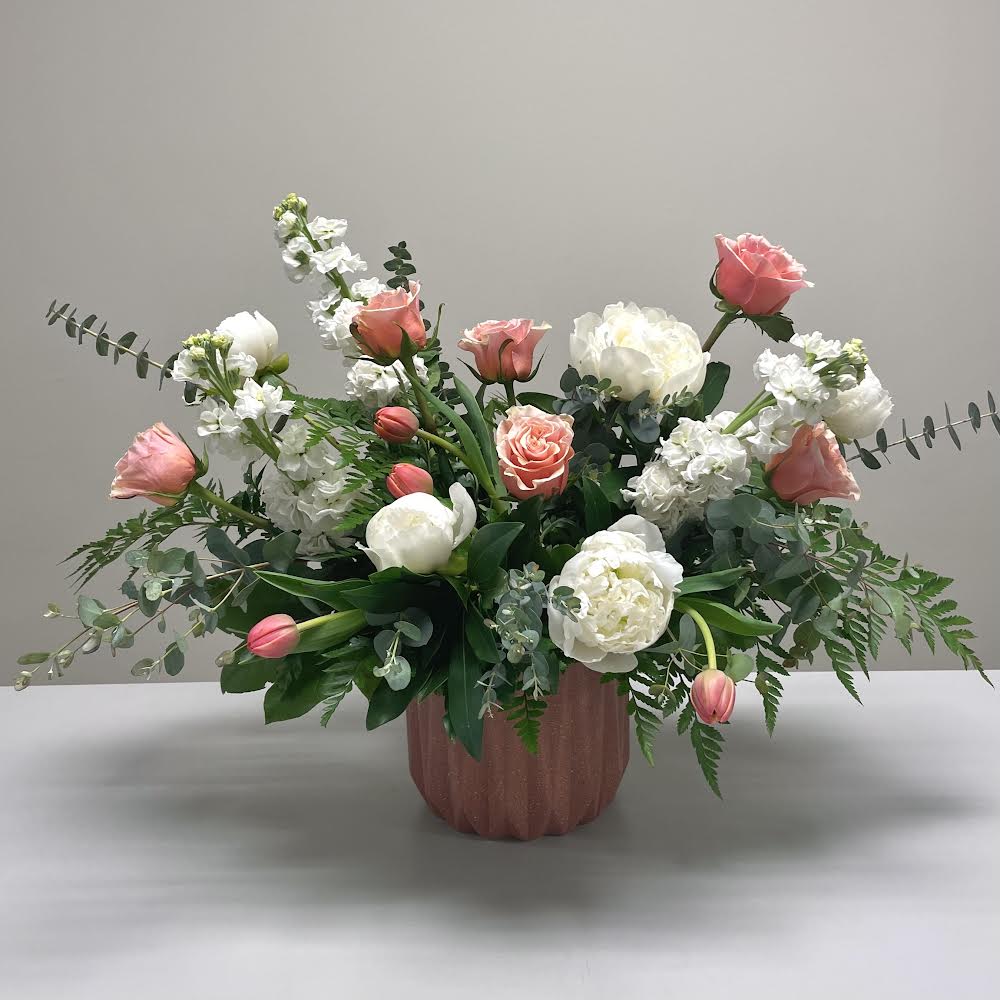 Makaela
Makaela has been working in the floral industry for 7 years. She has a strong passion for wedding and event florals. She loves the way flowers can express feelings or emotions when words aren't enough. Makaela enjoys thinking outside the box and being creative with her designs! You may also see her little dog, Kramer following behind her at the shop!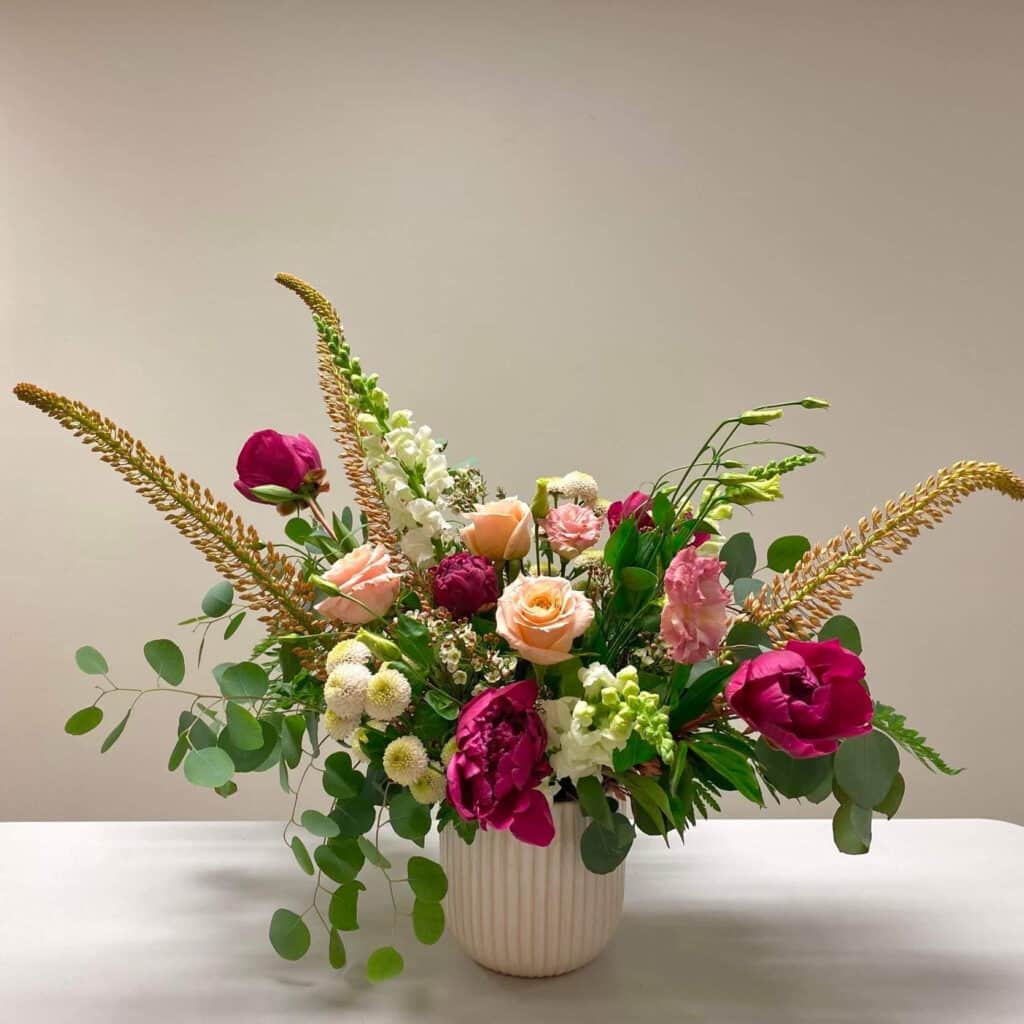 Lauren
Lauren found her passion for design at a young age, and has worked in the floral industry for over 15 years. She has a background in wedding and event design. Lauren designs by layering flowers and allowing them space to bloom and showcase their true beauty.  Her favourite part about her job is bringing client's floral visions to life.
Everbloom Designs | Abbotsford Wedding Flowers
Breathtaking Floral Arrangements

for Your Special Day
With their colour, beauty & elegance, flowers make an important contribution to the style and tone of your special day. At Everbloom Designs, our floral design artisans will attend to every detail – from designing breathtaking bouquets, corsages, boutonnieres, and more – to getting everything ready for your wedding day – and make sure that your special day is truly special in every way.
Call us at (778) 880-1688 to discuss your wedding flower needs or click below to schedule a consultation in our private consultation room (photo credit: Ashley Martens Photography).
Abbotsford Funeral & Sympathy Flowers | Everbloom Designs
A Tribute to our loved ones,
a Source of Comfort & Support for the Grieving
If you've lost a loved one or you know someone who has suffered a loss, flowers can serve as both a tribute to our loved one and as a source of comfort and support for the grieving. At Everbloom Designs, our designers work hard to get all of the details right and transform fresh florals into something that truly represents a celebration of life. Our store also features a private consultation office so you are assured of privacy at this difficult time.
Call us at (778) 880-1688 to discuss your needs or schedule a consultation (we have a private consultation room to assure you of peace, quiet, and privacy at this difficult time.